Welcome to MTC Ringwood
Melbourne Taekwondo Centre is the proud home of Martial Arts Training Company (MTC) Ringwood.
We help individuals prepare for life by equipping them with essential martial arts skills, empowering them to cultivate resilience, discipline, and self-confidence for success in all aspects of life.
Here at MTC Ringwood we have one commitment – A commitment to provide world class, age appropriate and effective martial arts instruction to every student.
This is done in a fun, family-friendly, clean, safe and positive environment that promotes mutual respect and courtesy.

Get ready for a thrilling martial arts adventure at our school, where we offer an exciting variety of programs for kids and adults that build confidence, discipline, respect while being healthy and having fun. Find your martial art below.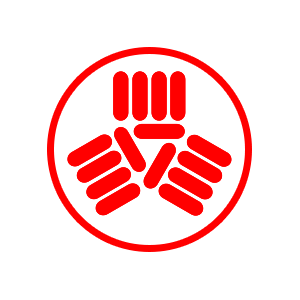 We believe and live by the acronyms:
Why Our Members Choose Us
Gareth SAMBROOK
1 April 2023
Teriffic location... Jamie a top-class instructor/trainer... a five-star experience...
Moon Panda
17 January 2023
Absolutely love this place. Have been part of this club for around 8 months now. Great instructors with so much energy and compassion. I have fun while learning how to defend myself. Definitely recommend joining.
Julia Slussareff
12 September 2022
I am so glad we found MTC Ringwood. My children love going to these classes which include so much energy, amazing role models, genuine care and a lot of fun. I highly recommend this club.
Jess Holmes
27 August 2022
Great friendly family environment, all the instructors are fun and interactive with the students and really take the time to make you feel welcome.
William Howden
15 August 2022
Great place for students to learn from 3 highly experienced Master Instructors in a friendly family orientated club.
karen shillinglaw
14 August 2022
Great place to learn martial arts. Great trainers and awesome atmosphere. Strongly recommend to all people and ages.
Look No Futher! Martial Arts Training Company Will Be Your Forever Family. Being Apart Of MTC RINGWOOD and Experience Has Changed My Life In Ways I Would Never Have Thought. All The Staff Are Very Welcoming , Focused , Positive , Professional and Highly Qualified Trainers. Jamie Your Energy, Motivation Strength And Ongoing Encouragement Not Forgetting Supportive Mentoring From Day One. You Have Tought Me Respect and Trust , How To Deal With My Anger , Feelings and My Everyday Decisions In Ways I Would Never Have Believed Would Change My Life. I Honestly Would Recommend Coming Down To MTC RINGWOOD , You Will Never Look Back, It's More Than Just Your Martial Arts, Taekwondo , MMA , KickBoxing It's Personal, Fitness, Friendly Full Of Amazing People A Great Way To Start and Make That First Decision. You Guys Are My Superstar 💪👍👊🥊
King "Big Joe on the Go" Samson
13 August 2022
Excellent service very friendly and welcoming. 👍
Find our what we're up to on our blog plus articles related to martial arts, fitness and wellbeing.